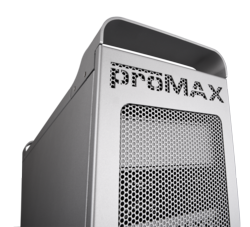 Apple to Professional Users: Screw You
Lloyd's a smart guy and I follow his blog now to keep updated on the hardware developments. With each WWDC Apple moves further away from their original diehard supporters. It used to be that graphic artists were the core of Apple loyalty. Not so anymore. Apple caters more to their fanboys than their old-school user base. But mark my words, if Apple continues its current trajectory, a revolution is just around the corner. The professionals, the artists, and the power-users won't tolerate being left in the cold.
It's just a matter of time. Make your next move carefully, Apple.